I was fortunate to be part of ALF Class XXVI (American Leadership Forum of Tacoma/Pierce County). We began the "year-long program" in June 2019 and celebrated our commencement on Sunday, August 22, 2021. Class XXVI spent 26 months as Fellows. Due to the COVID shutdown in March 2020, the class did not graduate in May 2020, and ALF extended our formal class year through December 2020 on Zoom.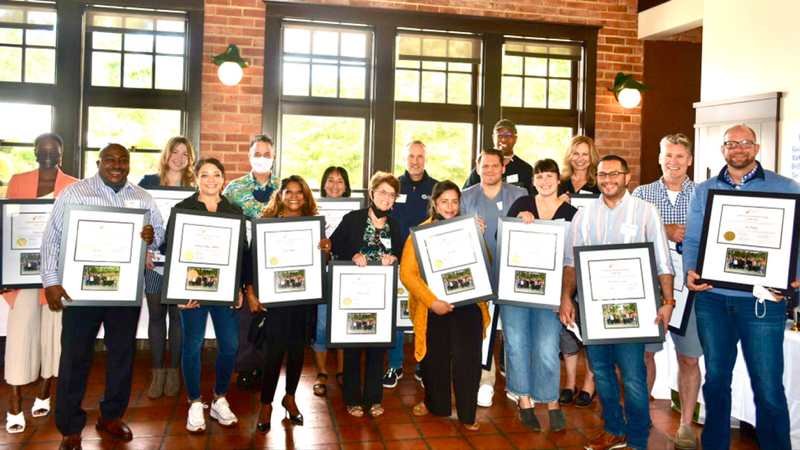 I was honored to be selected as a speaker for our class, and after running out of time on my 7-minute talk at the beginning of our ALF journey, I decided to write this one out and make sure it fit within the timeframe. Here's the speech.
---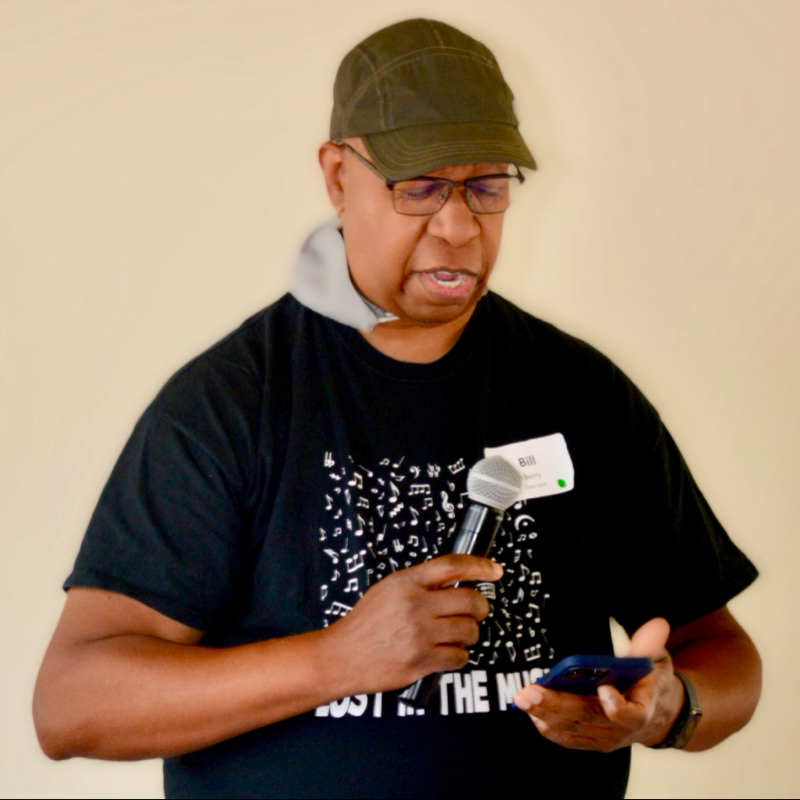 Good Morning!
It's so great to see everyone, to be in your presence again. I've missed us!
I want to thank those of you who voted for me to give this speech. Another seven minutes? What will I do with it? Maybe pick up where I left off last time, around 1972?
Random Memories
I've been so grateful for the opportunity to be part of ALF! Some random memories came to me as I prepared for this talk:
The first circle at the Marriott when Beth had us close our eyes and breathe
Being shocked that there were other people in the room when I finally opened my eyes
I was – and am – so impressed with everyone
I remembered he circle we sat in after our solos, the things we told each other, the tears
All the hands in the air to support classmates who were walking on the cable at Mountain Springs
Being caught by those hands when I fell off that cable
I remember excelling at Uno
The fun we had playing two truths and a lie
I loved hearing trash-talk while Genie, Scott, and others were playing spades
Hugs from Beth
I appreciated Cliff telling me, "don't work yourself to death. I've seen too many black men do that."
My walks with Katie trying to answer difficult questions
Conversations with Steph
The fearlessness of Senator Nobles
The genius of Rosie
Playing table tennis at Mountain Springs. Well, Tong was playing table tennis. I was evidently playing ping pong.
Profound conversations with Chris
Lessons
I don't know how it is for you, but I've traveled through life blissfully unaware. I do things. Have ideas. Interact. Live. Work. Love.
I imagine I'm a boat traveling through water. As I move about, I'm leaving a wake behind me. It gets longer and longer, stretching out wider and wider until it disappears. And I'm now miles ahead on my journey.
I leave a wake, and it touches those in its path. Sometimes positively, sometimes not.
But I'm miles ahead and have no idea. I don't see the impact the wake is having, the impact I'm causing.
ALF has been a profound experience for me. You spend time with people. Get to know each other. You like them. You love them. You want to help them, to see them flourish. And build community.
New Best Friends! That's what I was told would happen, and happened it has.
But there's something else. We start to see ourselves differently. We begin to see possibilities we didn't or couldn't see before.
We start to see ourselves through each others' eyes. The story we tell ourselves, it changes. At least it did for me.
The thing is, I don't see myself the way you see me. When I learn how you see me and understand the impact I'm having, that's pure gold. Learning the impact I'm having gives me a chance to adjust, and maybe to walk and talk, with a little more confidence and purpose.
Courage
When we arrived at Mountain Springs, we were asked to identify three objectives for our Leadership Action Plan. #1 for me was ** courage:**
"I act to create change by speaking my truth, even when doing so may cause discomfort or conflict."
Looking through my notes and remembering conversations with my buddy Lee and others, courage was a recurring theme, repeated throughout the week. How can I speak my truth? Hell, what is the truth I wish to speak? Why have I been avoiding speaking my truth?
Then on our last morning, we were exchanging gifts. I selected this orange heart. Maybe it reached out to me? I picked it up, held it in my hand. As Cliff started to explain why he shared that gift, I turned the stone over and saw the word "Courage." Okay, that was deep! Then Cliff told me, "Bill you have courage. This heart isn't courage. This is just a reminder that you already have courage!"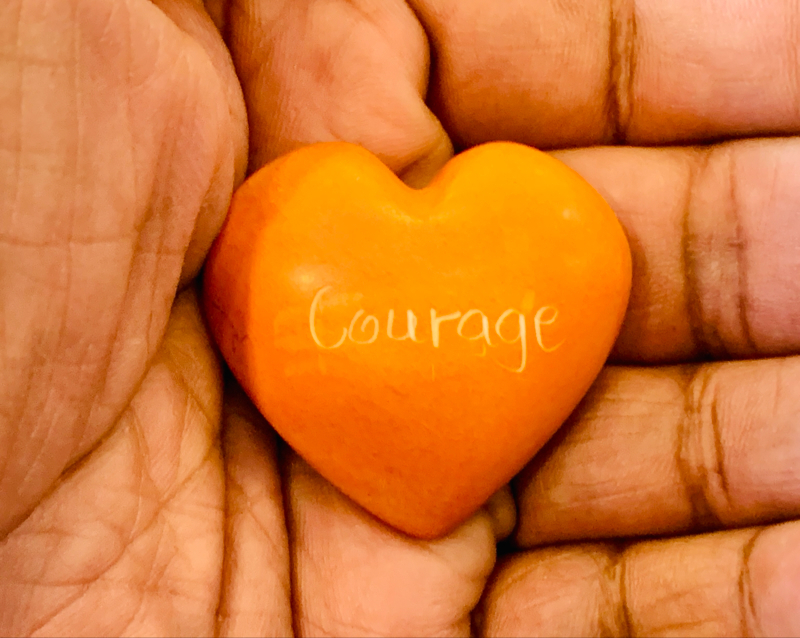 I needed that reminder. Grappling with courage, but also hearing what Cliff said. Sometimes we need a mirror when a mirror just won't do. We need help from someone, so we can see ourselves with new eyes.
Closing the loop, this last week I found myself unmuting myself on Zoom and speaking the truth as I saw it in front of 80 people, "politely (but unequivocally) disagreeing" with my boss. I did so without thinking about courage, without even thinking about myself. What happened next was kind of magical. The conversation changed. Other people start to speak up. They felt freer to speak their truths.
People need to hear our truths, but our example can help them have the courage to express themselves. Maybe that's some progress?
More Osmosis
The pandemic, George Floyd, and the election have impacted our lives and our ALF year. This difficult time has also given us an opportunity to put into practice many of the tools and lessons we have learned.
As a result of the pandemic, I've had the opportunity to reconnect with folks from college all those years ago. We've shared our experiences and, as a result, I learned things I didn't know before. While I completed all my coursework, much of my learning came via osmosis. We black students were scattered across the college, but we created a community for each other that helped us survive that experience and become doctors, lawyers, leaders, poets. I didn't even realize we were helping each other, not like I realize it now. I didn't know the positive impact I had on others way back then.
My ALF experience has been more osmosis, and this has been the first time since college that I've been a part of this kind of community, where we get to know each other so well, so deeply. I'm so grateful!
We Leave a Wake
Classmates, we all leave a wake. The cool thing, though, is we help each other see ourselves. We're reflected in each others' eyes. We learn the impact we have had. We learn the impact we can have. And we prove that we can join together to have even greater impact.
I love our class! I love all y'all. Thanks for letting me be part of your journey. Thanks to our families for giving us the support we need (and for listening to all our ALF stories)! Finally, thanks to those who organized and guided us through the process, including Beth, Steph, Jahmad, Moe, Bill, Cliff, Brian, Jeanese, and others I might have missed!
And, oh yeah, Trust the Process!
Thanks everybody!