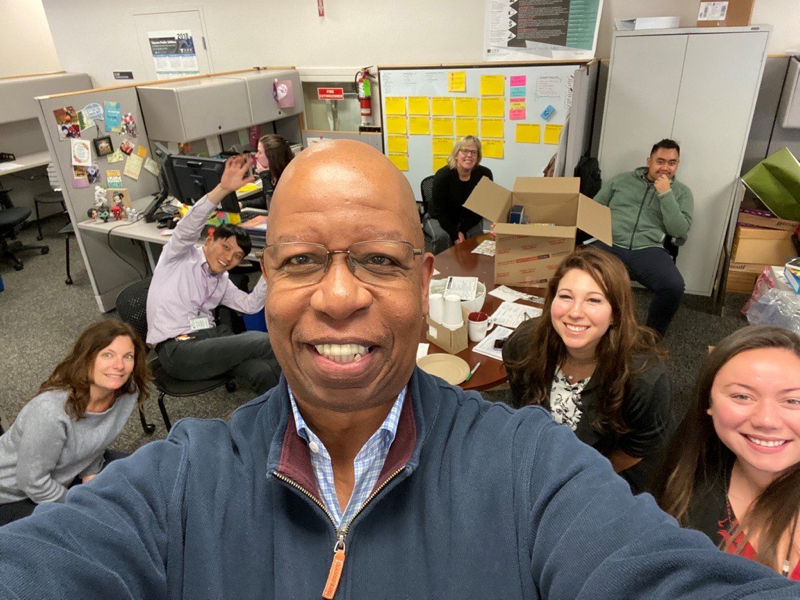 "Good morning!!! Today's going to be a good day!!" That's a message an esteemed colleague sent me this morning, and I'm happy to say it's true!
Today is my last working for Tacoma Power and the City of Tacoma. Finishing up some odds and ends this morning, then lunch with my team members. We haven't been in the same room in over two years, although we see each other every day. We've grown closer through the pandemic even though we were further apart.
Later today, we'll have an event I've been calling "Bill Berry's Very Excellent Virtual Retirement Soirée and Jamboree." I started this resignation/retirement process thinking I didn't need a retirement party. My team convinced me that they and others in our organization wanted the opportunity to send me off in the right way, and they weren't alone.
Now I've turned 180º and need this more than anyone else. I've been hearing and will hear very nice things said about me. There'll be some stories, maybe even a tall tale or two. Hopefully, we won't spill too many tears.
However, this will be an opportunity for me to say, "Thank You!" We accomplish almost nothing by ourselves. I've generated a boatload of ideas (once upon a time, I was known unofficially as a "Random Thought Generator"). But even the most valuable ideas fall flat without help and support from those around me. I want to thank and offer my best wishes to everyone who helped, offered support, provided feedback along the way!
Yes, today's going to be a perfect day!