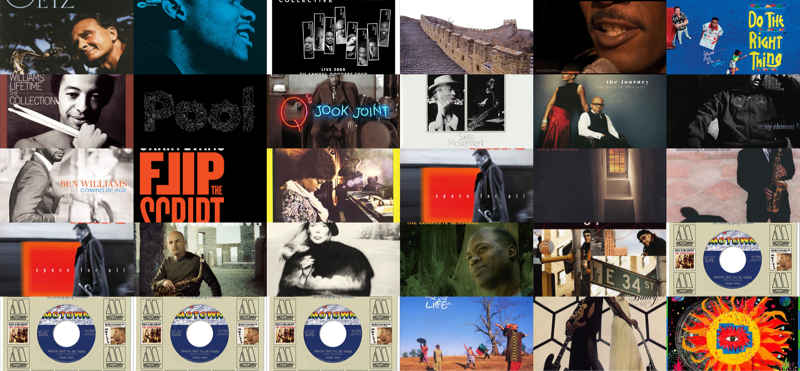 Today we listened to Public Enemy, Jazzanova, The Cast of Stomp, The Baylor Project, Miguel Zenon, Joni Mitchell, Shorty Long, The Temptations, Junior Walker & The All Stars, The Temptations, Arrested Development, and Floating Points.
Thanks for being part of #JazzChurch! We made a #JoyfulNoise! 🎶🎙🎵
Voyage – Stan Getz
Birdlike – Freddie Hubbard
Love/Dear Lord – Sfjazz Collective
Gwoka – Kenny Garrett
Do the Right Thing opening credits – Public Enemy
Proto-Cosmos – Tony Williams Lifetime
Heatwave – Jazzanova
Stomp! – Cast of Stomp & Various Artists
The Generation Gap – Les McCann And Eddie Harris
Great Is Thy Faithfulness – The Baylor Project
Beatrice – Robert Glasper
Black Villain Music – Ben Williams
The Answer – Orrin Evans
Tryin' Times – Roberta Flack
Colour My World – Rob Bruynen Brownies Colours
Escondido – The Bennie Maupin Quartet
paradise found – Donald Harrison
Joe's Mode – Rob Bruynen Brownies Colours
Great Is Thy Faithfulness – Miguel Zenon
Coyote – Joni Mitchell
Benny's Tune – Lionel Loueke
All 4 Love – Randy Brecker
Function At the Junction – Shorty Long
Ain't Too Proud To Beg – The Temptations
How Sweet It Is (To Be Loved By You) – Junior Walker & The All Stars
(I Know) I'm Losing You – The Temptations
Tennessee – Arrested Development
Boogie Oogie Oogie – A Taste of Honey
Vacuum Boogie – Floating Points
---
#JazzChurch Feedback and Suggestions
Rev. Bill E. Bob is looking for feedback on #JazzChurch! Please visit #JazzChurch Feedback if you have a moment and share your thoughts. Thanks!
---
Apple Music Playlist
Here's an Apple Music Playlist containing songs from this episode of #JazzChurch:
Next week's #JazzChurch live stream can be found at postbop.com/jazzchurch, Streaming live from 1-4ish PM PST. Past episodes are available here as well.
Postbop.com: Livestream plus audio archives and information for all past shows
Twitch Livestream: 1-4pm-ish Pacific Time on Sundays
Soundcloud: Listen to past shows and subscribe to receive notifications, and listen to future shows